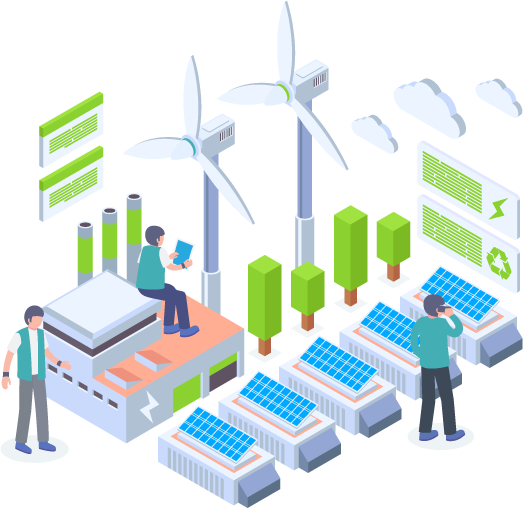 The Alacrity BC Cleantech Initiative
Imagine a net-zero economy, made possible by clean technology
British Columbia is a clean technology hub and through Alacrity's global network and demand-driven approach, we are attracting the talent, opportunities, and investments needed to build the strong tech ecosystem that will help us accelerate our transition towards a net-zero economy. As human understanding of the climate crisis and its effects increases globally, we're here to help transform increased public attention and urgency into tangible benefits for companies trying to address the most pressing environmental issues.
Cleantech can be a challenging term to define. Broadly speaking, the term is used to refer to products or services that somehow improve upon, and have a more positive environmental impact, than existing technologies. For the purposes of our Cleantech Program, we work with ethical, mission-driven cleantech companies whose products help to, for example, reduce greenhouse gas emissions, produce renewable energy, recycle existing products or materials, or address known industrial environmental issues.
Meet our team
The Alacrity Cleantech team is on a mission to support British Columbia's cleantech companies as they scale-up and commercialize. Read about each of our team members to find out what they bring to Alacrity Cleantech.
We believe different perspectives make Alacrity Cleantech a better organization. We're committed to building a diverse, equitable and inclusive environment where our team members feel that they belong. 
Alacrity Canada acknowledges and is grateful to be working on the traditional and ancestral territory of the Lkwungen peoples (Songhees and Esquimalt), where the Songhees, Esquimalt, and WSÁNEĆ peoples' relationship with the land continues today.