Scaling cleantech in BC
The Alacrity Cleantech Program is particularly focused on helping BC-based cleantech companies enter Mexico, Singapore (ASEAN), India, and Northern Europe. With our support, Alacrity Cleantech portfolio companies learn how to navigate long sales cycles and find suitable international customers, integrators, investors, and strategic partnerships. We support our portfolio companies as they scale-up and compete on a global scale by also helping them connect with investors, governmental entities, and peers at home in Canada.
Enabling your advancement
The Cleantech Program fills a significant gap in the supports offered to cleantech companies in Canada. Through our network of in-market advisors in our target markets, we make it easier for cleantech companies to start selling internationally so that they can take full advantage of the work they've done developing a unique offering.
The Cleantech Program is designed to flexibly serve the needs of all of its portfolio companies. Our Team is always looking for new suitable portfolio companies and begins the process of bringing on a new portfolio company by performing a company assessment. If the company is a fit for our portfolio, we execute onboarding and our Cleantech Team then gets acquainted with the company's business model, goals, and existing growth strategy. Once that understanding has been established, our cleantech team gets to work providing support and services to enable the company to enter new international markets and accelerate its growth.
Program Eligibility Requirements
In order to join our portfolio, you should ideally be:
A BC-based cleantech company;
Employ no more than 500 people (we typically work with small and medium-sized companies);
Have a product or service developed that is ready to sell (TRL 6 or higher);
Be interested in pursuing international business in at least one of our target markets.
If you're not sure if your business qualifies, please don't hesitate to reach out to cleantech@alacritycanada.com and ask. We would love to hear from you.
Portfolio company sectors: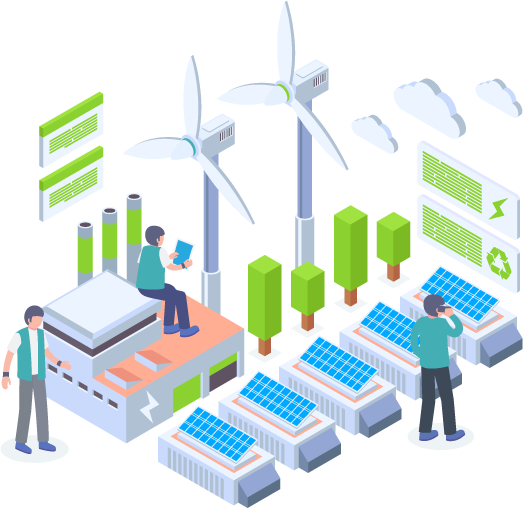 Water and Wastewater Treatment
Recycling and the Circular Economy
Agricultural Technology (Agritech)
Energy and Resource Efficiency
Marine Research and Ocean Technology (Oceantech)
Carbon Capture and Storage (CCS)
Hydrogen and Alternative Energy
Apply to the Alacrity Cleantech Program
If you think you might be suited to become a cleantech portfolio company, click the button below and take a moment to provide us with some information about your company. Once we've had a chance to review the information, we'll be in touch to see if and how we can work together!
What if my company doesn't fully match with the program requirements mentioned above, but we're still interested in participating?
Our program is designed to support BC or Western Canada-based cleantech companies that range in size from small to medium (less than 500 employees), that are at the early commercialization or revenue stage, and that have a global business mindset and interest in pursuing business opportunities in at least one of our target markets. We are, however, fundamentally driven by our desire to support Canada's growing cleantech ecosystem however possible. So, we hope that you will reach out to us if you're curious about the program or how we might be able to help you achieve your aims. We would be happy to connect you with any contacts or opportunities on our radar.
Please contact us for a conversation.
What types of services does the program deliver?
The cleantech program mainly offers marketing, sales, business development, investor readiness, and financial consulting support. We also help our portfolio companies apply for a variety of governmental funding options and provide them with networking opportunities with other cleantech companies, governmental actors and investors.
What is expected from participating companies?
The main thing that we ask of our portfolio companies is that they stay engaged with us and the opportunities and services our program provides. Our existing portfolio companies engage with us to varying degrees and access different aspects of our program based on their needs. The companies who enjoy the greatest benefits of our program are those who remain engaged with our team through regular communication and information sharing, occasional meetings, and participation in our virtual and/or in-person events.