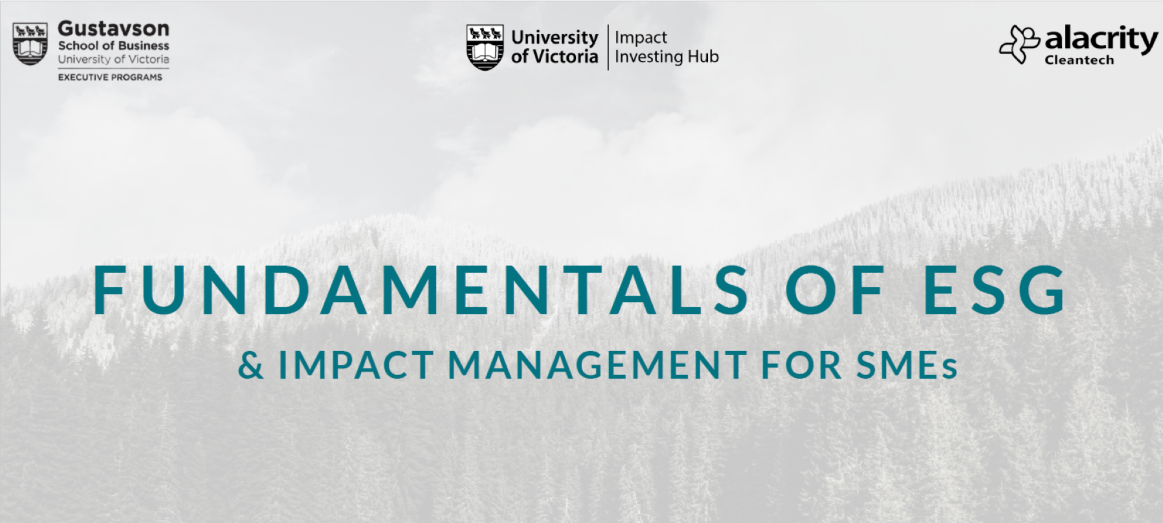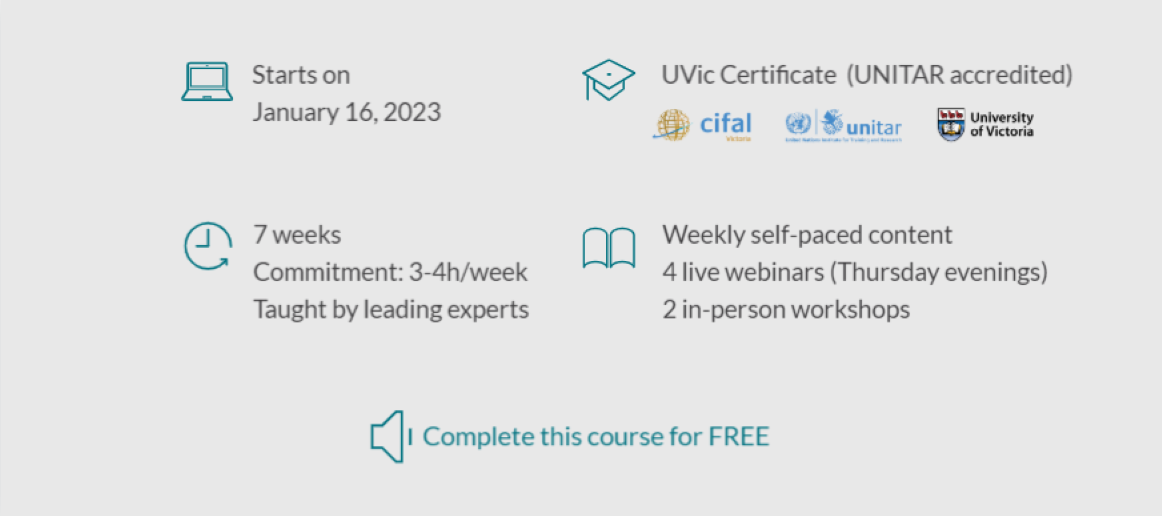 KICKSTART YOUR JOURNEY INTO THE WORLD OF ESG AND IMPACT
Properly managing and reporting on environmental, social and governance (ESG) issues is becoming crucial for Canadian SMEs to attract capital, build resilience, retain talent, gain competitive advantage in net-zero supply chains and improve their societal impact.


WHO IS THIS COURSE FOR?
This course is specifically designed for small and medium-size companies (SMEs) and startups in all industries across BC, that want to be at the forefront of the net zero transition by adopting sound ESG practices and reporting on their ESG impact.
Module 1: Introduction to ESG
What is ESG? Who cares about ESG?
How ESG affects financial performance
Global and national trends in ESG
ESG reporting frameworks and standards
Module 2: Deep Dive in Environmental Factors
Materiality of environmental (E) factors for SMEs
Measuring and reporting on E factors
Strategies for SMEs to manage E factors
Case studies
Module 3: Deep Dive in Governance Factors
Materiality of governance (G) factors for SMEs
Measuring and reporting on G factors
Key governance considerations for SMEs
Case studies
Module 4: Deep Dive in Social Factors
Materiality of social (S) factors for SMEs
Measuring and reporting on S factors
Strategies for SMEs to manage S factors
Case Studies
Module 5: From ESG to Impact
Single vs double materiality (outcome – driven)
Setting impact goals for your business
Impact management & measurement for SMEs
Strategies for SDG alignment and story telling
Module 6: Workshop #1
Identify material ESG issues for your company
Find relevant ESG metrics for your business
Practice with a custom ESG reporting tool
Analyze your baseline ESG score
Set targets and prepare your action plan 
Module 6: Workshop #2
Reflect on your company's impact goals 
Identify relevant impact metrics
Practice with an impact reporting tool
Communicate your impact story
Participant Presentations
Present your ESG and impact assessment (from workshops) and action plan
Receive feedback from a panel of instructors and expert guests
KEY FEATURES & OBJECTIVES
Understand WHY and HOW to integrate ESG and impact considerations into your business strategy. Learn how to communicate your impact using relevant and decision-useful metrics for investors and other stakeholders.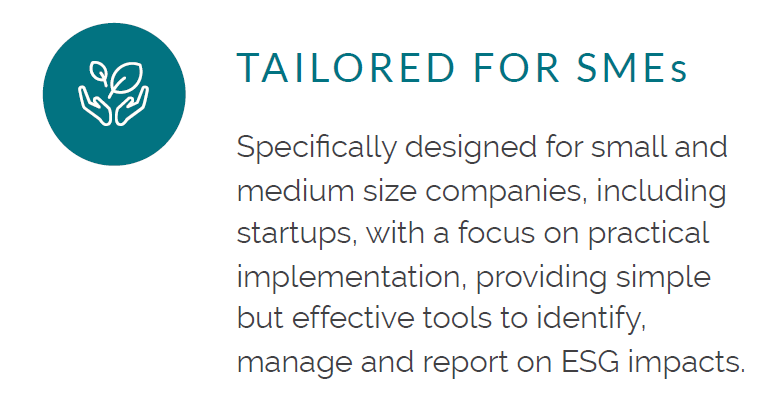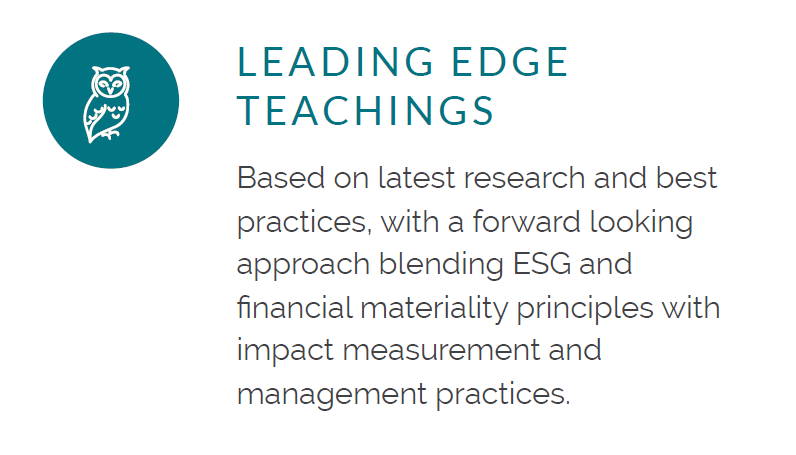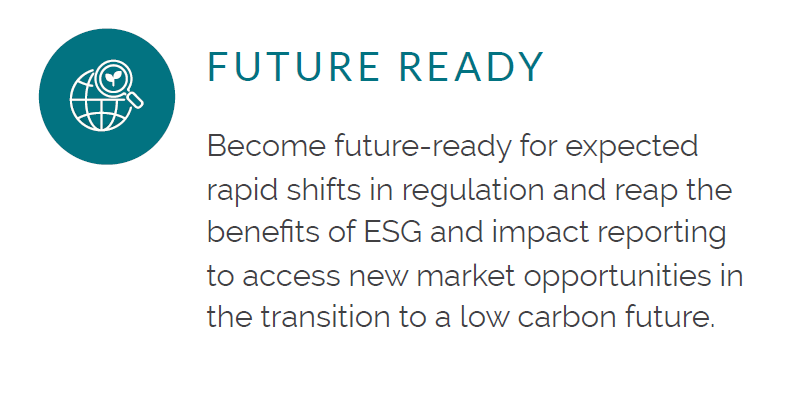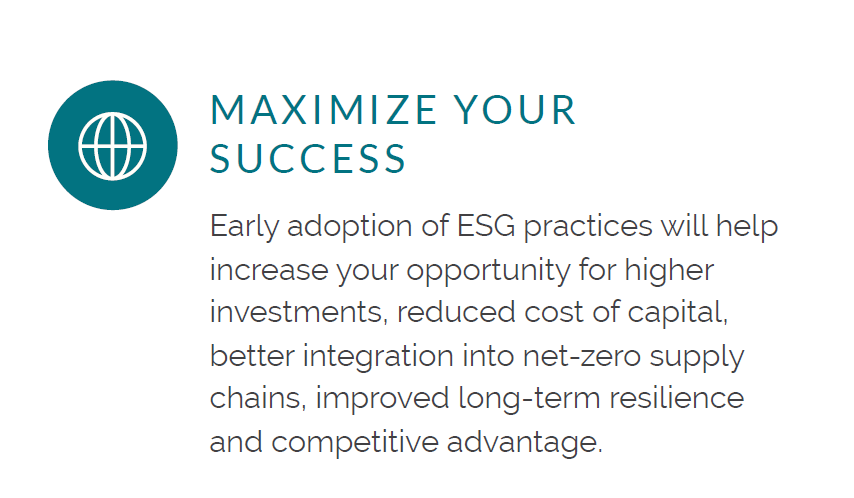 We thank our funding partners