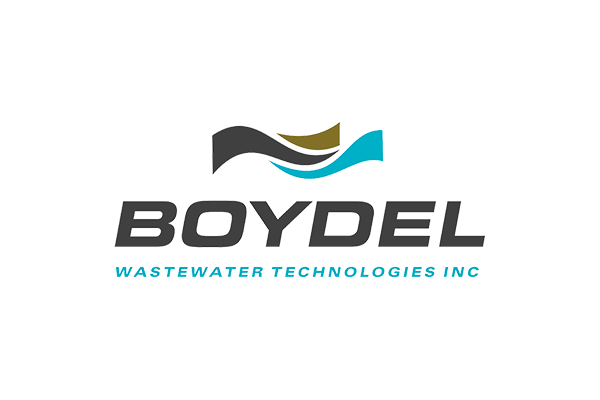 WHAT IS BOYDEL WASTEWATER TECHNOLOGIES?
Boydel Wastewater Technologies is a wastewater treatment company that focuses on developing and licensing technology for more effective treatment of sludge, sewage, and water supplies in a variety of industries.
WHAT DOES BOYDEL DO?
Boydel Wastewater offers a number of patented technologies to effectively treat water through cleaning and disinfection by combining electrocoagulation and advanced oxidation within one sealed reactor. The company's products can also help clients remove contaminants from water supplies, including heavy metals, hydrocarbons, fats, oils, and grease, and more.

Boydel can help its users:
treat wastewater in a range of industries such as municipal, oil and gas, abattoirs, tanneries, mining operations, and more
implement patented technologies like Boydel's WaterMiner, SludgeMinder, PetroMiner, OxiMiner, and lifecycle management (LMC) solutions
treat water supplies using processes that significantly reduce odour and sound
reduce operational expenditures for water treatment facilities
remove contaminants such as heavy metals, hydrocarbons, pesticides, pharmaceuticals, and fats, oil, and grease
reach higher capacity and discharge compliance levels
WHY DOES BOYDEL DO WHAT THEY DO?
Boydel Wastewater has a patented process that does not require secondary or dangerous chemical handling, which makes their treatment system a very attractive option for eco-conscious clients. The company's WaterMiner continuous flow electro chemical treatment (CFECT) process is also almost entirely odourless and silent. This makes the fully enclosed in-tank and vessel non-aeration system a good option for processing wastewater in areas where sound and smell are important considerations. Boydel's electro contaminant removal (ECR) process is also unique as a "close gap" reactor, meaning that they can clean water within 15 minutes using less energy than a car battery. This makes for a much safer electrocoagulation process.
WHERE IS BOYDEL WASTEWATER TECHNOLOGIES?
Boydel Wastewater is based on Vancouver Island in BC and works with companies and qualified engineering, procurement, and construction management (EPCM) wastewater contractors from around the world.
BOYDEL'S CLIENTS
Boydel services clients ranging from municipal bodies, the oil and gas industry, abattoirs, tanneries, plating facilities, mining operations, shipyards, manufacturing facilities, food processing facilities, meat packing operations, and dairy production.