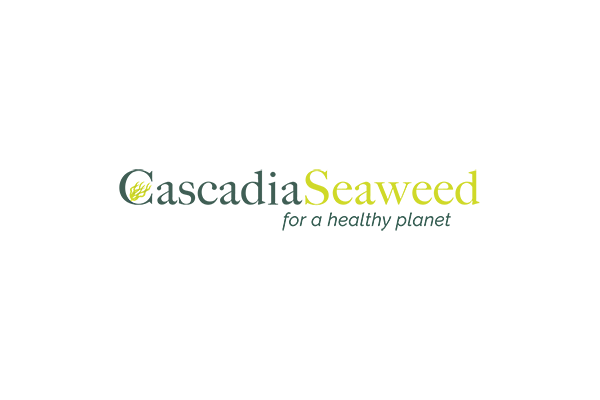 WHAT DOES CASCADIA SEAWEED DO?
Cascadia Seaweed is pioneering a new sector within the aquaculture industry for coastal British Columbia — with the potential to create thousands of jobs and generate $1Billion for BC's GDP.
WHAT IS

 

CASCADIA SEAWEED?
Cascadia Seaweed
is a BC-based company founded in 2019 by three maritime professionals. The team believes in building a profitable and scalable business that enhances the natural environment and provides economic opportunity for rural and coastal communities.
WHY DOES CASCADIA SEAWEED DO WHAT THEY DO?
Ocean-cultivated seaweed requires no freshwater, fertilizers, pesticides, or arable land to grow. It utilizes nutrients from the sea, sequesters more carbon than land plants, mitigates acidification, creates habitat, and is renewable and fast growing. It is the definition of regenerative aquaculture and this new and burgeoning sector directly supports the development of Canada's growing Blue Economy. 
Cascadia Seaweed is on a mission to improve human health, support coastal communities, and heal the Earth by cultivating seaweed in the ocean at scale.
WHERE IS CASCADIA SEAWEED?
Cascadia Seaweed has offices in Sidney and Coquitlam, BC, with the goal of serving the North American market with food products and the global agricultural industry with agri-feed supplements. 
CASCADIA SEAWEED'S CLIENTS
Consumers of Kove products are working professionals in North America who embrace a plant-based lifestyle and intend to reduce their carbon footprint on our shared environment. 
Cascadia Seaweed engages in partnerships with Indigenous communities to earn access to the water, while embracing the local knowledge and creating economic opportunities for the community. 
In the future, Cascadia Seaweed will be looking to supply the global agricultural community with a seaweed-based bovine feed supplement which will reduce methane emissions, improve feed conversion rates, and produce a higher quality meat and milk.