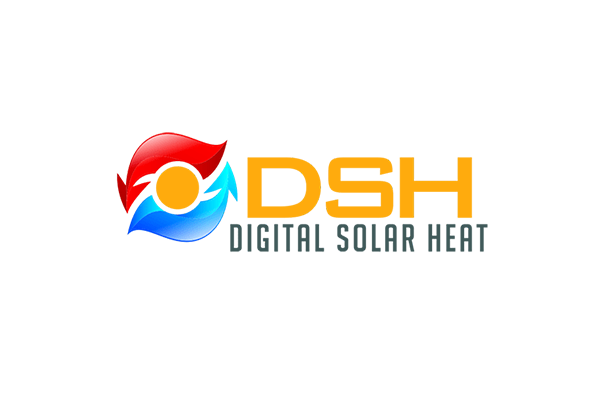 WHAT IS DIGITAL SOLAR HEAT?
Digital Solar Heat has overcome the most common challenge associated with solar heating by devising a patented mass-energy storage strategy.
WHAT DOES DIGITAL SOLAR HEAT DO?
Digital Solar Heat is a commercial and residential heating company that uses hydronic heating technology to store and redistribute energy that's been captured through solar panels. The company can also provide cooling solutions through their system using partnering technologies.
Called inter-seasonal storage, this process involves constructing a surplus thermal heat energy storage unit underneath buildings. Stored energy is then available to be used during times of reduced sunshine or at night.
Digital Solar Heat has also developed its own control system which manages the thermal heat storage below buildings and the solar panels installed on roofs. This enables remote control of the system which has the capacity to heat anything from hot water tanks to spa pools to larger commercial applications.
Digital Solar Heat can help its users:
capture and store solar energy to use for heating or cooling purposes
access a stored supply of renewable energy as needed, reducing energy waste
cut down on heating and cooling costs from traditional energy sources
install a solar energy storage system that scales
reduce greenhouse gas emissions produced from energy consumption
WHY DOES DIGITAL SOLAR HEAT DO WHAT THEY DO?
With Digital Solar Heat's technologies, stored solar energy can be used to heat or cool residential and commercial buildings, no longer requiring the installation of back-up energy systems or compromising on energy supply. This also means that heating (and cooling) for all kinds of structures can be provided on a renewable, reliable, and cost-effective basis.
WHERE IS DIGITAL SOLAR HEAT?
DSH has offices in Langley, British Columbia and Calgary, Alberta in Canada, as well as an office in Wellington, New Zealand.
DIGITAL SOLAR HEAT'S CLIENTS
DSH provides heating and cooling solutions for residential, commercial, industrial, and agricultural applications through systems that can be installed in most regions around the world.