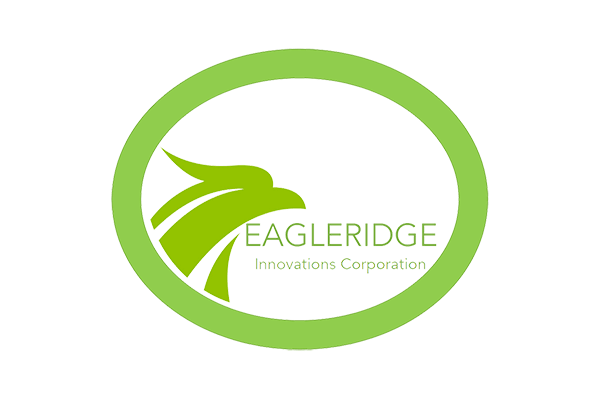 WHAT IS EAGLERIDGE INNOVATIONS?
Eagleridge Innovations is a wastewater treatment technology company that specializes in improving the performance of existing infrastructure for on-site elimination of waste and recovery of nutrients at wastewater treatment plants. 
WHAT DOES EAGLERIDGE INNOVATIONS DO?
Eagleridge Innovations holds several patents with three full-scale demonstration projects and a pilot plant study which will be soon underway in Vancovuer. Eagleridge's MicroPoP technology eliminates waste-activated sludge (WAS) produced by the following industries: municipal sewage treatment, pulp and paper, oil refining, food, pharmaceutical, and meat processing. WAS is comprised of excess waste microbes and the MicroPoP technology transforms the WAS into readily digestible food for the microbes involved earlier in the process. This entire process provides major cost-savings for industrial clients by eliminating biosolids handling and disposal, reducing greenhouse gas emissions, and increasing biogas production for renewable natural gas or cogeneration projects. MicroPoP also recovers phosphorous and nitrogen as useable fertilizer.
Eagleridge can help its users:
treat wastewater and waste-activated sludge more effectively
reduce operational costs at wastewater treatment plants
reduce greenhouse gas emissions
produce 2 times the renewable biogas from WAS
allow 3 times the throughput capacity of WAS with existing infrastructure, delaying capital expenditures for plant expansion for many years
recover phosphorous and nitrogen as value added fertilizers
WHY DOES EAGLERIDGE INNOVATIONS DO WHAT THEY DO?
Eagleridge's MicroPoP technology can be applied worldwide in every microbiological wastewater treatment plant in order to improve performance and saving money. The company's MicroPoP technology effectively eliminates a difficult waste stream (WAS), leading to significant operating cost savings and environmental benefits for clients including GHG reductions. Coupled with their nutrient recovery technology modules MagPi (phosphorous recovery) and Misty (nitrogen recovery), they provide an effective and simple solution to a large worldwide problem while at the same time also producing usable biogas (renewable natural gas) and fertilizers.
WHERE IS EAGLERDIGE INNOVATIONS?
Eagleridge Innovations is based in Vancouver, BC Canada.
EAGLERIDGE'S CLIENTS
Eagleridge's MicroPoP technology is applicable to municipal sewage treatment, pulp and paper mills, oil refineries, food production, pharmaceutical industries, and meat processing plants.