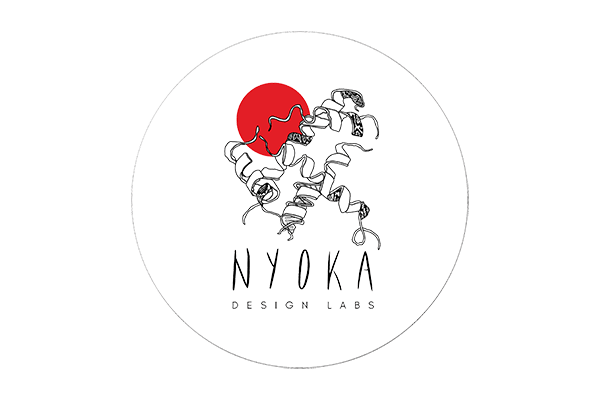 WHAT IS NYOKA DESIGN LABS?
Nyoka Design Labs conducts research and creates products for consumers and industry that directly address existing environmental issues. They are currently developing non-toxic, compostable glow-sticks and lighting systems for a number of applications.
WHAT DOES NYOKA DESIGN LABS DO?
With a focus on sustainable product design and supporting a circular economy, Nyoka Design Labs creates products that either reduce, eliminate, or reverse environmental harm. Their current core products are non-toxic and non-plastic glow sticks that are ideal for both personal consumer and industrial uses.
Nyoka sources all of its materials with the endpoint in mind, meaning that they are especially focused on the impact their products have on the environment from production to end-of-use.
Nyoka can help its users:
replace toxic, non-biodegradable glow sticks in most use cases
reduce plastic, toxic waste that's produced through discarding traditional glow stick products
provide light in consumer settings like festivals, community celebrations, conferences, and other events
provide light in recreational settings like while camping, hiking, climbing, and other activities
attract fish, prevent bycatch, enhance crew safety, and improve life vest and other visibility in the marine sector
provide lighting solutions for humanitarian applications such as disaster relief or emergency lighting and kits
enhance operational safety in government departments such as the Coast Guard, search and rescue operations, or defense
provide emergency lighting and crew marking for use in space and other extreme environments like underground mines
WHY DOES NYOKA DESIGN LABS DO WHAT THEY DO?
Nyoka Design Labs aims to redesign and reimagine products of all kinds to make them safe for the environment. The Nyoka team focuses on research and development using green chemistry principles to make use of materials and methods in manufacturing products that do not damage the environment at the end of their life cycle. The company's aim is to give consumers and industry the ability to choose an eco-conscious option for commonly used lighting products that are currently made of toxic, non-biodegradable materials.
WHERE IS NYOKA DESIGN LABS?
Nyoka Design Labs is based on the West Coast of Canada.
NYOKA DESIGN LABS' CLIENTS
Nyoka's products can be used for both personal consumer and industrial applications, including events and personal recreation, as well as the marine industry, humanitarian efforts, government departments, and outer space!

Alacrity Canada acknowledges and is grateful to be working on the traditional, ancestral, and unceded territory of the Lkwungen peoples (Songhees and Esquimalt), where the Songhees, Esquimalt, and WSÁNEĆ peoples' relationship with the land continues today.
Alacrity Canada Head Office
100 – 838 Fort St.
Victoria, BC
V8W 1H8