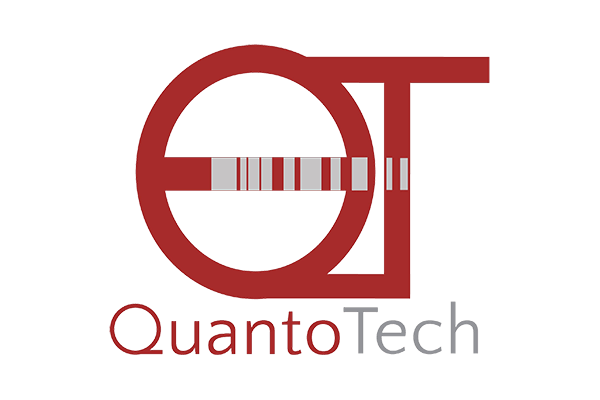 WHAT IS QUANTOTECH?
QuantoTech Solutions is an engineering company that designs and manufactures energy-efficient, environment-friendly LED lighting and growing systems, providing hydroponic advanced control systems for the production of fresh food.
WHAT DOES QUANTOTECH DO?
QuantoTech's technologies and services help plant growers yield more in their harvests and produce higher quality crops faster. They achieve this by providing specialized lighting products, hydroponic grow systems, control systems, and monitoring to help horticulturalists and commercial plant growers start, maintain, and/or expand their operations. QuantoTech also deploys micro-farms utilizing this equipment to increase food security for interested communities.
QuantoTech Solutions can help its customers:
grow healthy, fresh food in suboptimal conditions
design and install custom growing systems to produce optimal crop yields
save on energy consumption required for plant production through efficient lighting and monitoring tools
provide sustainable food security to underserved and remote communities
produce locally-grown food in an indoor setting in unconventional climates or areas with limited growing seasons
WHY DOES QUANTOTECH DO WHAT THEY DO?
QuantoTech's ultimate aim is to promote food security and sustainability by bringing fresh produce to unconventional climates and underserved locations in which local food production is a challenge. The lighting panels and systems that the company offers can lead to savings of up to 50% in energy usage which, combined with improvements to seed germination and plant disease control, set QuantoTech apart in the agriculture technology space. Growers looking to improve the quality of their harvests and maximize their bottom line can use QuantoTech to design optimal systems for their circumstances and growing conditions.
WHERE IS QUANTOTECH?
QuantoTech is based in Vancouver, BC and currently services clients throughout British Columbia.
QUANTOTECH'S CUSTOMERS
QuantoTech works with food producers and growers in Canada and globally to design, manufacture, and maintain advanced growing systems that produce optimal yields while reducing the energy required for plant growth. The systems can be installed in areas that have suboptimal outdoor growing conditions to bolster local food production and increase food security, giving access to quality produce that is both affordable and nutritious.