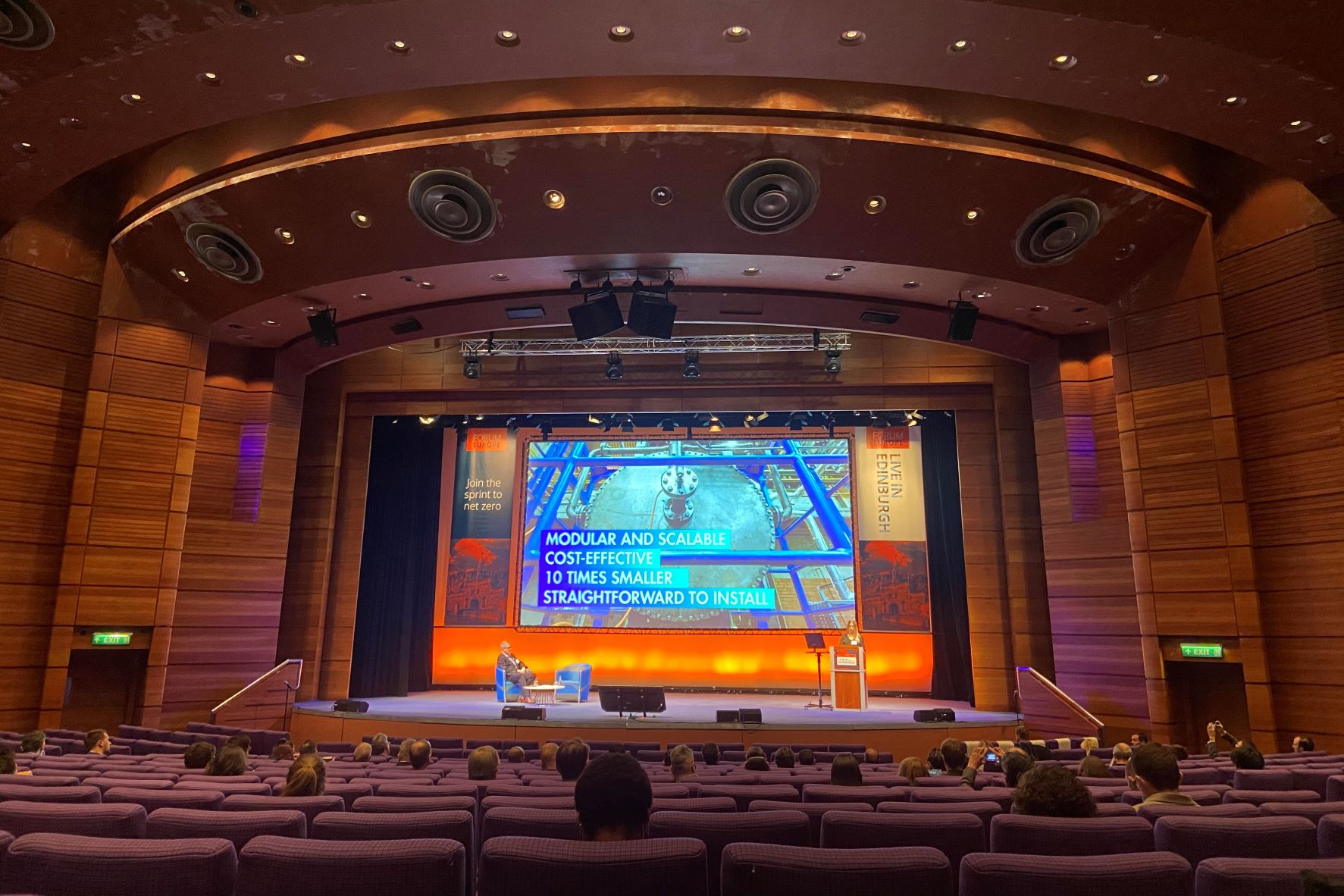 May 10, 2022
It might be a cliche to say that in-person gatherings enable fundamentally different and better networking experiences. But if it is, then we're here to tell you that the cliche holds up. Alacrity Cleantech attended the Cleantech Forum Europe in Edinburgh recently, and here's why we'd do it again in a heartbeat.
Number one: Novel connections
Meeting with industry peers, potential partners, and experts in-person allows for a really different experience and business opportunity. In-person, it's easier to connect with people you might otherwise not come into contact with. Perhaps you didn't know of person X before the conference, but suddenly, serendipitously, you're eating the same apple cinnamon muffin for breakfast and you start chatting only to realize that there's a great opportunity to work together. It is, simply put, easier to connect with someone who you don't know or who you might have little in common with because you have a shared experience to spark conversation.
Number two: Memorable moments
People drive businesses forward. And while your career might be a big part of your life, we all have our own past, personal life, and non-work-related beliefs. Talking with people about their experiences, their life outside of work, and their beliefs helps to round-out your understanding of them. Getting a sense of the person behind the job title helps to generate trust. And trust is great for business.
Number three: Communicating your business
A great website should communicate effectively what a business or organization does. But what if you don't have a great website? Or what if you do a lot more than what can or should be easily expressed on a website? Talking about what you do, face-to-face, can give you the opportunity to clarify what you do, to answer questions easily in real-time, and to talk about where you're going or what you're planning next.