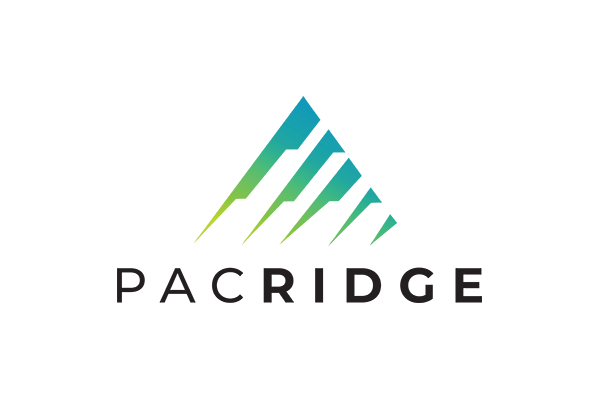 WHAT IS PACIFIC RIDGE CORPORATION?
Pacific Ridge Corporation is an integrated food and ingredient company that works with farmers to produce regeneratively farmed pulses and grain products. Its focus includes biological farm inputs, seed cleaning, and dry fractionating. 
WHAT DOES PACIFIC RIDGE CORPORATION DO?
Pacific Ridge Corporation is dedicated to sourcing pulses that have been produced using regenerative farming techniques and selling them to an array of customers. PRC also processes the pulses they trade, producing regeneratively sourced protein through dry fractionation. The process of fractionation involves separating out the pulse protein from the starch and fibre that composes the seed. The end product – a regeneratively produced source of protein – is highly valued by customers looking to lessen the environmental burden of their food products. PRC prices its products competitively by also taking on the processing portion of protein production. 
Pacific Ridge Corporation:
buys, cleans, fractionates, and sells regeneratively farmed pulses.

cleans and fractionates pulses in its own manufacturing plant.

sells pulses and pulse protein in Canada and internationally.

uses regenerative farming practices, which entail minimal soil disturbance, protecting soil from overexposure to sun and weather, growing cover crops and living roots, crop rotation and biodiversity, and the use of biological microbes that sustain soil health and reduce the use of synthetic fertilizers, pesticides, and fungicides. These practices

 lead to the production of higher quality and more nutrient-dense food.
WHY DOES PACIFIC RIDGE CORPORATION DO WHAT THEY DO?
Pacific Ridge Corporation trades regeneratively farmed food products because they are committed to helping support the farmers that are safe-guarding farmland for use by future generations. The company also seeks to lessen the burden of commercial agriculture on the environment by encouraging farmers and foods producers to work with sustainably-produced products.
There is considerable and growing demand for regeneratively-produced foodstuffs from large players in the food industry in Canada and internationally. Given this demand and relatively limited supply, PRC is also able to work with customers willing to pay more for better quality products.
WHERE IS PACIFIC RIDGE CORPORATION?
Pacific Ridge Corporation is based in Saskatchewan and works primarily with producers in Canada's prairie provinces. PRC sells in Canada and internationally.
PACIFIC RIDGE CORPORATION'S CLIENTS
Pacific Ridge Corporation sells primarily to wholesalers and large food processors.